Umesi Love at the training workshop on "Demographic Analysis with Applications to the Aging Societies"
The training workshop was organized by the College of Population Studies, Chulalongkorn University Bangkok, Thailand. From November 19-30, 2018.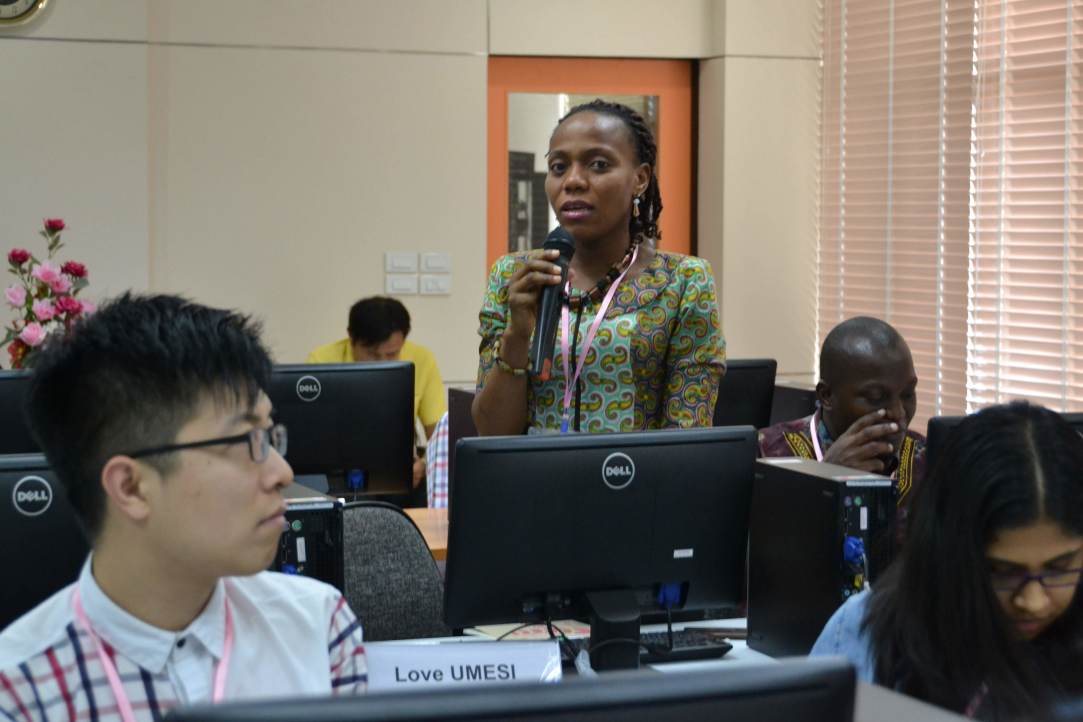 The course which takes place annually is being taught by Professor Sergei Scherbov, one of the world's leading experts in demographic computer applications and measuring aging based on people's characteristics. Prof. Scherbov is Deputy Program Director of IIASA's World Population Program, Director of Demographic Analysis at the Wittgenstein Centre for Demography and Global Human Capital (IIASA, VID/ÖAW, WU), and Leader of the Population Dynamics and Forecasting Research Group at the Vienna Institute of Demography at the Austrian Academy of Sciences.

This years' programme, offered a training course on demographic analysis and computer applications with an emphasis on policy planning in aging societies and on population projections. The taught methods and concepts can be applied to perform typical tasks of demographic analysis, utilizing basic and advanced spreadsheet techniques in Microsoft Excel. The topics covered in the course of the training included:
• Population age composition and its measures, period-cohort transformations, introduction to Excel advanced functions
• Advanced techniques of data presentation, interactive graphical systems
• Life tables and mortality analysis
• Fertility measures
• Stable populations
• Working with large data sets
• Introduction to Visual Basic for Applications (VBA)
• New measures of age and aging
• Model age patterns of vital rates, mortality, fertility, and migration
• Population projections, parameterized population projections
• Introduction to R for demographers, and
• Country case studies on aging

"I got interested in the programme because of my desire to be equipped with advanced demographic analysis skills for my research. The training workshop is designed for junior scientists, researchers and graduate students whose field of interest is related to population studies, it also caters to those who teach demographic techniques at universities who wish to reinforce their skills and gain knowledge in advanced techniques regarding demographic analysis. I am satisfied with the training I received and the organization of the programme, as the College of Population Studies, Chulalongkorn University ensured the comfort of all participants while at the same time afforded us the opportunity to explore the beautiful city of Bangkok. It was a privilege being a part of the 2018 stream, and I advise Researchers in the field of demography and population studies to take advantage of subsequent trainings"