The school presents the opportunity to conduct research at the intersection of sciences, using a multidisciplinary approach. After the defense, applicants receive a PhD Diploma in Education. Postgraduate students can get the opportunity to study for free, and also to work in the centers and on the projects of the Institute of Education.
Postgraduate students can use databases that Institute of Education works with: TROP, SERU, PISA and many others. All through the studies, graduate students participate in international projects together with the leaders of the QS rating: Boston College, Stanford University, Harvard University, Berkeley College, University College London, etc.
For applicants

For doctoral students

For graduates
Who is this School for?
We invite everyone who wants to engage in practical and fundamental research in education, not limited to the framework of traditional pedagogy. Therefore, in addition to those who have already received pedagogical education, postgraduate studies are focused on graduates of social, humanitarian, economic and other specialties.
The training conditions correspond to a world-class graduate school of education
Research practice and employment opportunities from the early days

During their studies, 80% of postgraduate students work in the specialized departments of the Institute of Education. They are involved in real projects of scientific centers, including international ones, and can use their data for their research.
The system of financial support for doctoral students

The system includes an academic scholarship, Dneprov personal scholarship, special scholarships from HSE University and special scholarships from partners of the Institute of Education, SkyEng and Uchi.ru. All doctoral students are provided with the academic mobility funds and are covered by the professional development programme.
Online internships at the world's leading universities

Doctoral students have the opportunity to discuss research with leading experts and participate in projects, get to know the international academic environment better. The program involves Stanford, Berkeley, Oxford, University College London, Boston National.
Access to all educational and academic resources of HSE University

It includes a wide selection of conferences, open lectures and other scientific events, academic mobility programs and travel grants, support for publication activity (including proofreading and editing of texts).
Working with big data and modern technologies

The postgraduate course includes a course on big data in education, data extraction, processing, and analysis. Postgraduate students will be able to master new applications and use new data in your research.
Regular presentations of new research

The Institute of Education has two weekly scientific seminars discussing cutting-edge research and development in education. They help to be on top of the main trends in education and pedagogical sciences. All graduate students can submit their work for peer review. Every year Institute of Education holds international summer schools and scientific conferences where graduate students can participate.
About the Doctoral School
ELECTIVE COURSES

MANDATORY COURSE

GENERAL COURSES
Big Data and Machine Learning Methods in Education Research
Psychology of education
Sociology of education
Economics of education
History and philosophy of education
Research ethics
Fundamentals of Pedagogical Design
Actual problems of the development of education systems
Qualitative Research Methods in Education
In-depth statistics
Development of measurement tools
Advanced psychometrics
Research methodology and basic statistics
Research writing (Foreign language for researchers)
Applied bibliometrics
Higher education pedagogy
Philosophy and methodology of science
Track 'Measurement and Evaluation in Education'
Designed in collaboration with Boston College Lynch School of Education, one of the world's oldest measurement education institutions. Both specialists who are already familiar with the development of tests, questionnaires and other tools, as well as those who are only interested in the topic of measurements and are ready to independently take courses in basic statistics are accepted to this course.
Track is available to graduate students of both forms of study (full-time and part-time), but instead of separate courses, it consists of 4 educational blocks. Together, they provide a systematic view of the development of measurement tools, research methodology and data analysis in this area.
1st year of studies

Research methodology and basic statistics
Desinging of measurement tools

2nd year of studies

Advanced statistics
Advanced psychometrics
Learning outcomes
All graduates of the Doctoral School automatically get the right to defend their theses in the HSE Dissertation Councils and be awarded a scientific degree of the Candidate of Science/ PhD HSE University.
Contacts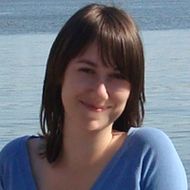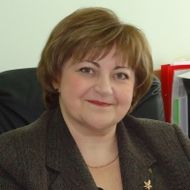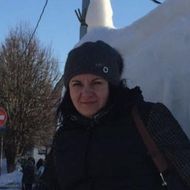 Evgeniya Gerus
Manager of the Doctoral school of education
email: egerus@hse.ru