New Registration Rules Now in Place for Foreign Citizens in Russia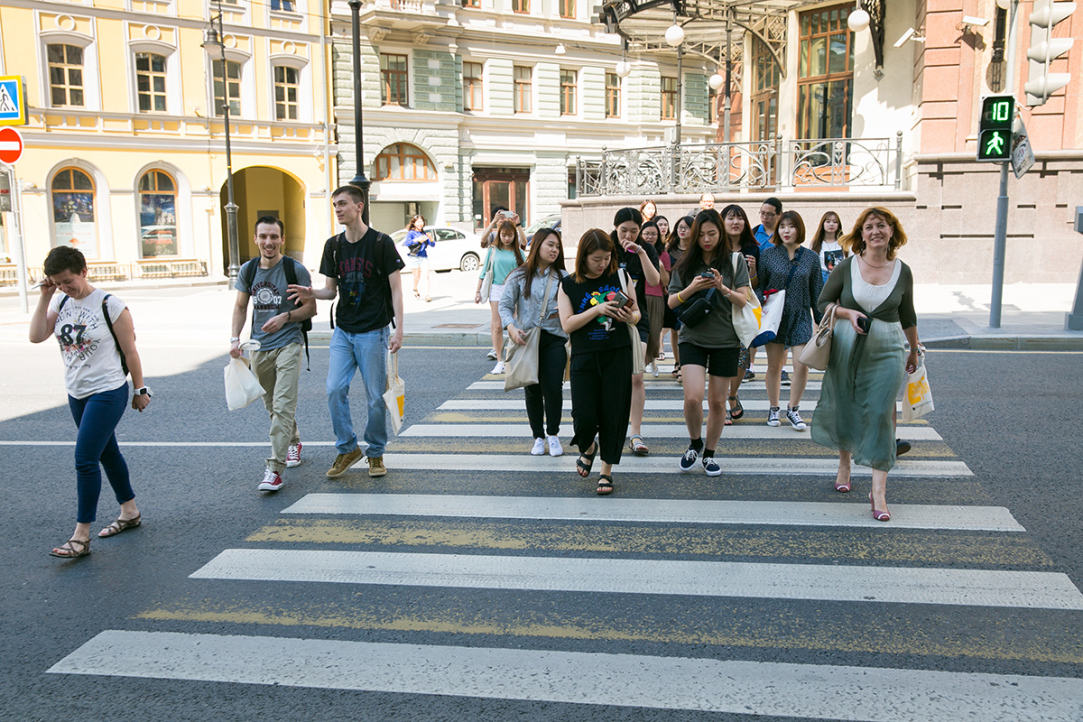 On July 8, amendments to Russian migration legislation regulating the registration of foreign citizens coming to the Russian Federation came into effect. They concern, in particular, HSE's international employees and students. The most important change: you now must be registered at the place where you actually live. 
Here is some important information about what you need to do.
What has changed?
Effective July 8, foreign nationals who come to study or work at HSE must register upon arrival in Russia at their actual place of residence, and not at 20 Myasnitskaya in Moscow, as was done previously. In other words, your actual residence and place of registration must be one and the same. It is necessary to register every time after you leave and re-enter Russia, and when you receive a new migration card.
What do you have to do if you already have registration and do not plan to leave Russia after July 8?
Your registration shall remain in force for the entire duration of its validity. No additional steps are needed. However, please remember, you must register under the new rules after your next arrival in Russia.
How long does it take to acquire registration?
If an international student or employee at HSE arrives in Russia during the special migration regime in place for the FIFA World Cup (up until July 25, 2018, inclusive), he/she must register within 72 hours upon arrival in the Russian Federation.
If an international student or employee at HSE arrives after July 25, he/she will need to register within 7 days. Exceptions shall be made in the case of foreign nationals with HQS (higher qualified specialist) status and their accompanying family members. They may register within 90 days after their arrival.
How to get registered if you are staying at an HSE dormitory or the HSE Guesthouse?
If a student is residing at a HSE dormitory, he/she must be registered by its administration at the appropriate branch of the Ministry of Internal Affairs of the Russian Federation. If an employee or a guest teacher will be staying at the HSE Guesthouse, they will be registered by its administration in the same manner.
To do this, on the day of arrival in Russia, a HSE employee or student should submit a copy of his/her passport and migration card to the administrator of the dormitory or the HSE Guesthouse.
What should students and employees do if they are renting an apartment?
If you rent an apartment, you must register there by submitting an application to the appropriate local branch of the Ministry of Internal Affairs of Russia (MOI).
How this is done:
1. Please note: the MOI only accepts documents from apartment owners. So, you need to contact your landlord with a request for registration at the address of the rented apartment where you are residing.
2. The HSE Visa and Registration Centre will help you prepare the necessary documents. Please contact the Centre for assistance. Students, in addition to a copy of their passport and migration card, will need to obtain a certificate confirming that they are currently enrolled at HSE. Full degree and Preparatory Year students may receive this document from their programme's Study Office. Academic mobility students should contact International Student Support.
3. You then pass on the complete package of documents to your landlord.
4. Your landlord will file the documents with the Migration Department of the MOI, receive a registration slip, and then give it to you.
5. You will need to send a copy of the registration slip (both sides) to visa-registration@hse.ru. Do not forget to check the valid duration of your registration.
If your landlord refuses to submit an application for registration, please contact the staff of the Visa and Registration Centre as soon as possible.
HSE Visa and Registration Centre
Address: Room 538, 20 Myasnitskaya Ul., Moscow
Phone: +7 (495) 531 00 63
E-mail: visa-registration@hse.ru
Hours of operation:
Until July 25, 2018:
Monday to Friday - from 9.30am to 7pm
Weekends and holidays - from 11.00am to 4pm
After 26, July 2018:
Monday to Friday - from 9.30am to 7pm